Great news this autumn for you and me, Hugo H : i am listed in Jacques-Armand Akoun's official book of french painters…
This listing is a real promotion, i am really glad !
You can now find me in this book, together with Monet and Pissarro… and you can find this book in any good book shop in France :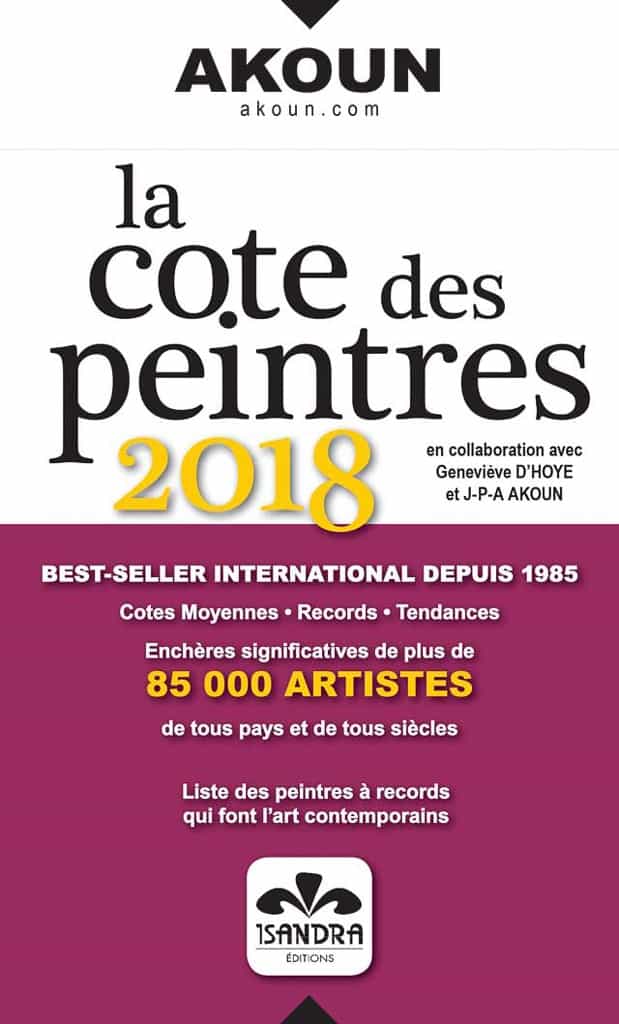 And here's the corresponding "diploma", with two very nice words from the owner and creator of this institution :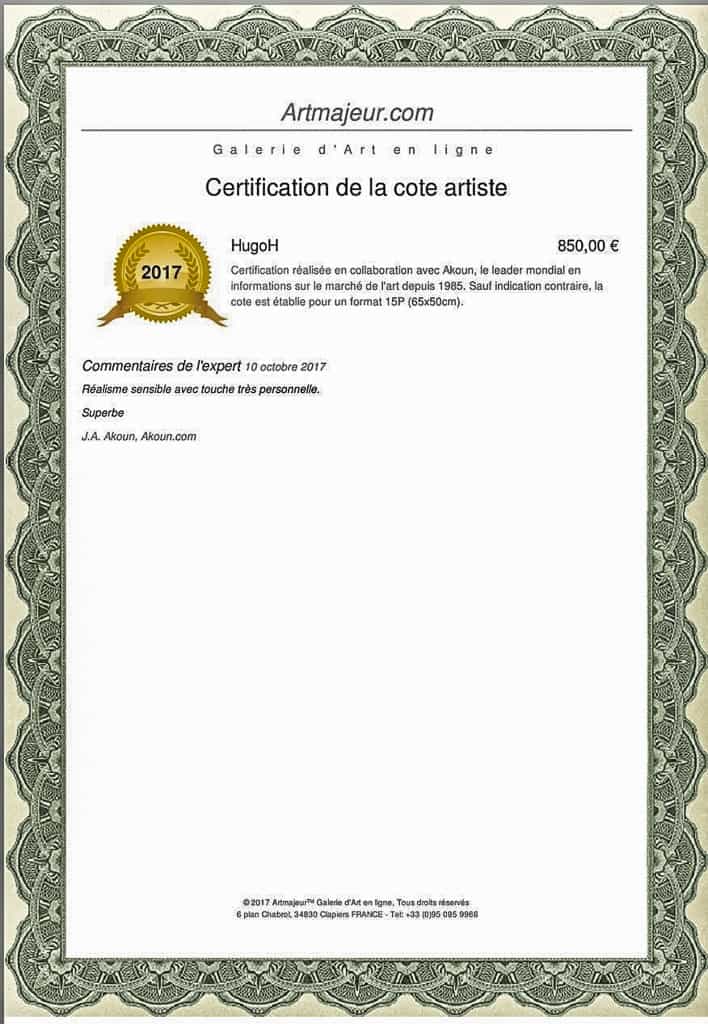 "sensitive realism, with a very personal touch… Superb !"
Again i am very glad and proud…
This official list of the painters sets and guarantees the prices of any artwork it contains. For oil painting, the reference is the french 15P format (65x50cm). 
So, becoming official, my prices have officially raised 40%.
I think they will stay so for a while, but for sure they cannot go down…